NEW VICI PANCAKES
The same tasty pancakes but with an extra delicious filling.
Introducing an irresistible delight now stocked at our store: VICI Frozen pancakes filled with an array of tantalizing flavours. Indulge your taste buds with a delectable selection of four unique fillings, each one a mouthwatering sensation. These delightful treats are now yours to savour, conveniently ready to heat and enjoy whenever desired. Visit one of our stores to find these delicious desserts.
New Pancake Flavours :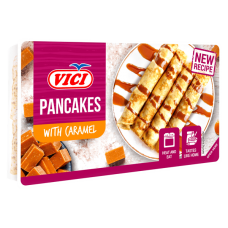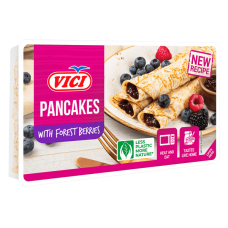 Savour them as a delightful standalone treat, or elevate the experience by pairing them with your favourite toppings. How about indulging in a dollop of luscious whipped cream or a scoop of velvety ice cream, transforming these frozen pancakes into an exquisite and irresistible dessert?
Looking for more?
Take a look at this simple and easy smoothie recipe, the perfect refreshing treat for a hot summer's day.